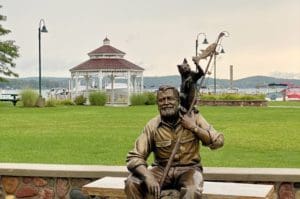 A Year-Long celebration of Ernest Hemingway
In 2021, the Village of Walloon Lake planned a year-long Hemingway Homecoming in Northern Michigan to celebrate famed American author Ernest Hemingway and his connection to the region. Hemingway spent many of his boyhood summers on Walloon Lake, where the family had a summer cottage named Windemere — that still is owned by family descendants.
Hemingway's early experiences exploring the local area are credited with shaping his life and writing. The region is featured prominently in his book, The Nick Adams Stories. These short stories were highlighted in a Walloon Lake community read event in April 2021.
Official Michigan Hemingway Tour Destination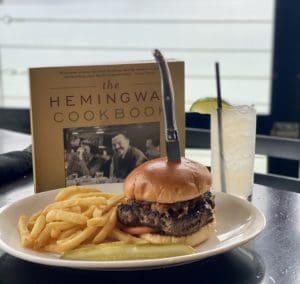 Hotel Walloon, Barrel Back, and Walloon Lake Inn featured monthly cocktails and cuisines highlighting Hemingway's favorite recipes. Other events included a Hemingway Birthday Celebration, Cocktail Demonstration with award-winning author, Philip Greene, Little Free Library dedication, and a recreation of Ernest Hemingway and Hadley Richardson wedding day in Horton Bay, MI, on their 100th anniversary.
The Village of Walloon Lake unveiled a series of historical signs and a George Lundeen art installation in downtown Walloon Lake over the Labor Day Weekend 2021 events. Walloon Lake is recognized by the Michigan Hemingway Society as an official destination on the Michigan Hemingway Tour.