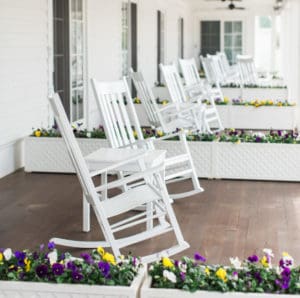 From the smell of fresh geraniums to the sound of waves crashing on the lakeshore, spring in Northern Michigan is the breath of fresh air you didn't know you needed. Travel from our central location to ten of our favorite destinations for spring day trips.
1. Avalanche Bay & Spa Day
10 Miles from Hotel Walloon
Find fun for the whole family at Michigan's Largest Indoor Waterpark or enjoy a day of relaxation at a luxurious Resort Spa.
2. Spring Ski Season
26 Miles from Hotel Walloon
Experience the joys of winter with the warmth of spring! Visit local Ski Resorts before the snow melts for end-of-season events and more.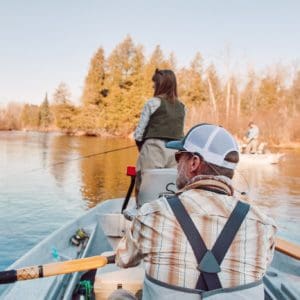 3. Fly-Fishing Trips
20 Miles from Hotel Walloon
Explore Ernest Hemingway's old fishing grounds alongside True North Trout. Full and half day trips are available.
4. Michigan Hemingway Tour
On-site – 30 Miles from Hotel Walloon
Tour 14 unique locations in Northern Michigan with history dedicated to Walloon Lake's most notable summer resident, Ernest Hemingway.
5. Walloon Lake
Spend the day hiking local WLAC preserves, biking the Little Traverse Wheelway, or relaxing by the Hearth Room Fireplace with a good book. Spring sport rentals are available from Tommy's Walloon.
6. Pond Hill Farm
24 Miles from Hotel Walloon
From discovering wooded hiking trails and wildlife to spending a relaxing afternoon at the brewery and pizzeria, enjoy family-friendly fun and weekend events with stunning views at Pond Hill Farm.
7. Downtown Harbor Springs
18 Miles from Hotel Walloon
Stroll the charming spring streets of Downtown Harbor Spring. Located on the shores of Lake Michigan, sit down for brunch at Small Batch at the Cupola, shop the gaslight district, and catch a movie at the vintage Lyric Theater.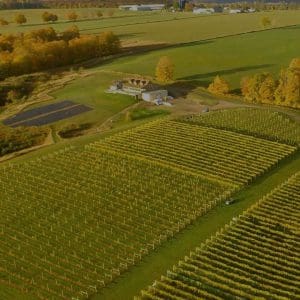 8. Petoskey Wine Region
8 Miles from Hotel Walloon
Centrally located to Hotel Walloon, tour the 14 unique wineries of the Petoskey Wine Region. Sample your Michigan favorites like the renowned Marquette grape and sweet ice wine. Attend the annual 'Petoskey Uncorked' featuring all wineries in one location for one day only.
9. Championship Golfing
10 Miles from Hotel Walloon
Put your skills to the test during perfect spring day trips on a Championship Golf Course for beginner to expert level golfers tucked away on the Northern Michigan shoreline and featuring scenic lake views.
10. Lake Michigan & Lake Huron
44 Miles from Hotel Walloon
Travel to the Straights of Mackinac for an unforgettable view of a melting Lake Michigan and Lake Huron shoreline. Enjoy unique restaurants and weekend events just steps away in Mackinaw City.
Explore more Spring Activities